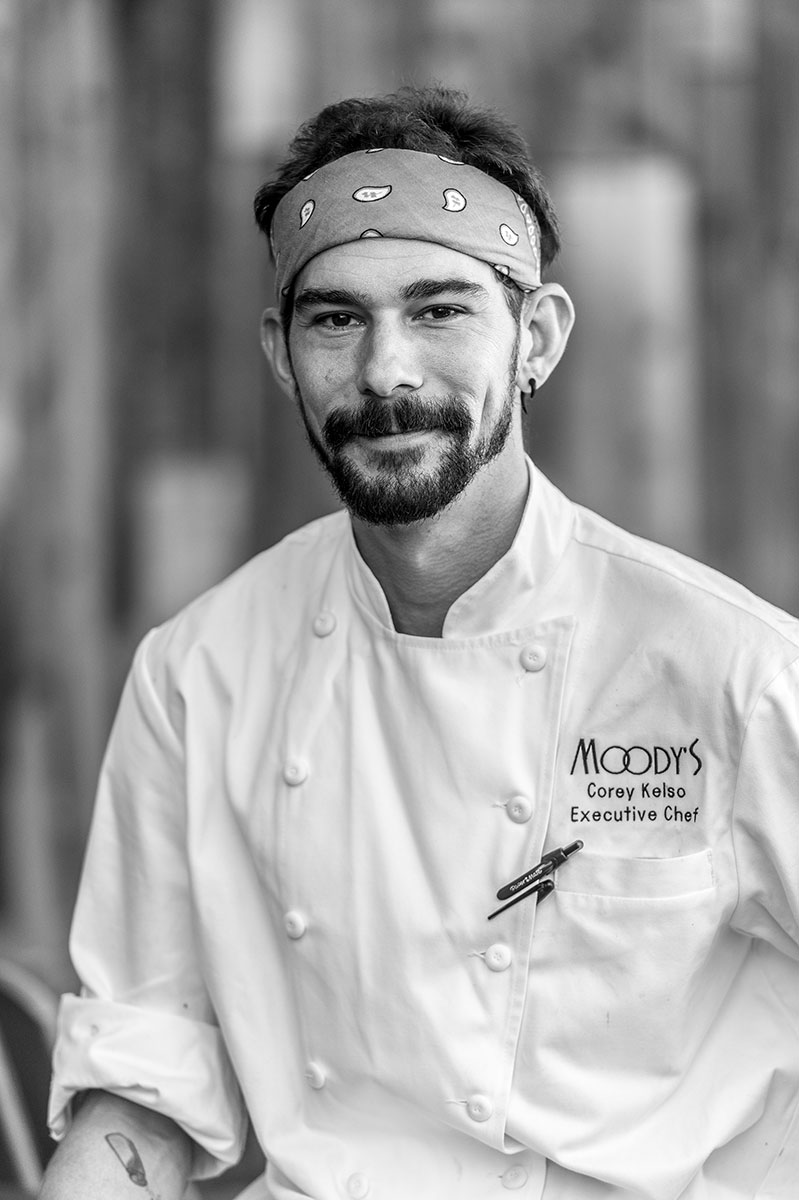 Chef Corey Kelso
I am California Cuisine, from my own home kitchen to the docks of San Diego. From the butchering room at Mastro's Steakhouse, to harvesting the bountiful produce of the West coast.
I grew up with my Mom, who was a career waitress, so cooking and the restaurant business is in my blood. Some days my mom had to bring me to work so I was essentially babysat by cooks and chefs until I was 6. 12 years later, I couldn't afford to go to culinary school, and I needed a job, so I dove right in as a dish washer…and never looked back.
With the determination of making a career out of this I just paid attention to every move my chefs made, everything they said and the way they said it, the way they ordered their product to the way they prepped it, and the way they carried themselves around the kitchen. These were my teachers, the line was my desk, and I was going to school 5 days a week, sometimes 6, and getting paid to learn.
Spin that with living in areas that demanded vegan and vegetarian cuisine, and now living in the mountain town of Truckee. Wild game, and stick to your belly comfort food is a must. Now sprinkle in the cuisines I have learned and come across, Latin/Spanish, Italian, French, and Asian Fusion have created an epicurean out of that 6-year-old kid. I love to cook great food for the masses, and I hope to continue to do so for a long time.