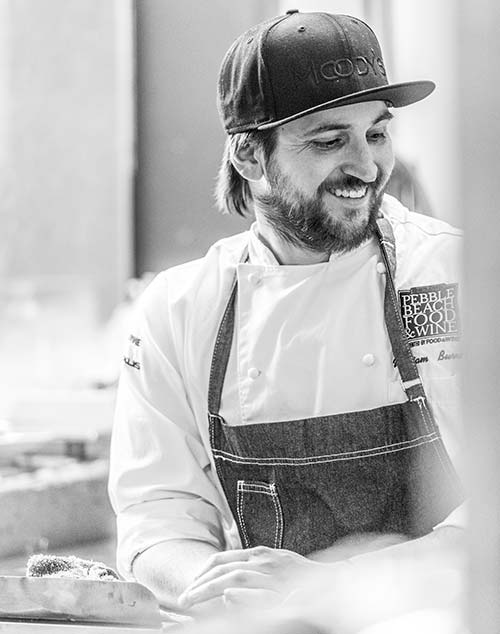 Chef William Burns
William grew up in Connecticut and naturally made his way to New York City to attend the prestigious French Culinary Institute where he graduated in 2007. While in New York City, Chef Burns had the opportunity to be behind the stoves of Le Bernardin and 11 Madison Park.
In 2008, William found his way out West and went on to work for The Ritz-Carlton, Laguna Niguel, where he worked under renowned pastry chef, Jeff Lehuede. William then transferred to the Ritz-Carlton, Lake Tahoe to work for one of his culinary inspirations, Traci Des Jardins. Chef Traci turned William on to the true spirit of California cuisine.
William, at the age of 27, was promoted to Executive Chef of Moody's Bistro.  Chef Burns fell in love with the abundance of high quality ingredients and opportunity to work with local farmers, ranchers and artisan cheese makers, to produce high quality meals straight from their farms to the tables.  William has been a featured Chef at Pebble Beach Food and Wine four times, as well as featured in Ski magazine, Tahoe Quarterly and Ski Town Après cookbook.